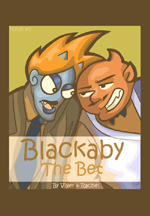 THE BET
Start date: 24/04/05
Time period: present day.
Principle: Blackaby.
Artist: Viger.




---
When Blackaby is rewarded for his evil deeds he must deal with the pressures of a jealous co-worker, his own attempts to be good, and the threat of a horrible and demeaning forfeit ...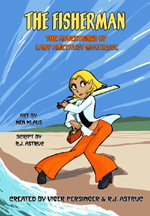 THE FISHERMAN
Start date: 06/06/05
Time period: 20th Century AD.
Principle: Lady Amethyst MoonRose.
Artist: Ken Klaus.
---
Eco-Ninja Camp is every thing it is cracked up to be for eco-ninja Lady Amethyst MoonRose. A chance encounter leads her to a war and poverty-free utopia, but what is the terrbile secret of New Atlantis?

THE ADMIRER
Start date: 06/08/05
Time period: 9th century/present day.
Principle: Habib.
Artist: Viger.



---
Are some prices too great to pay for spiritual illumination?






I
N
D
E
X